Covid-19 has changed a lot.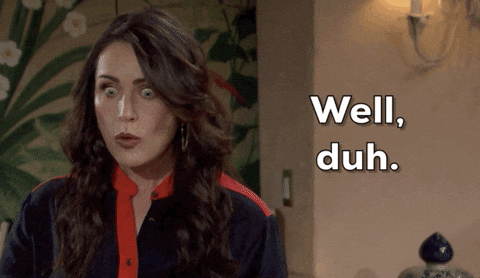 A number of schools have had to think quick, move just as fast and definitely have had to be pretty creative figuring out how to deliver quality education, how to provide support for families and much more.
As we continue to navigate this pandemic people keep longing for the days when we return to normal. I have a sneaky suspicion that when those days do come, normal will not look like a school pre-Covid. Here are some areas that have been changed by Covid and will probably not go back to the way they were.
More LMS
There are some schools who have never used a Learning Management System (like Canvas, Edmodo, Schoology, Haiku, etc.) and were forced to pick one. There were schools out there who had used it before but not too much or didn't have too many guidelines or expectations about how to utilize it.
Those days are gone. Schools will probably not ditch their LMS of choice after this. It provides good transparency in the classroom, good organizational practices for students and teachers and makes communication between the teacher and the parent better and does an OK job of including the parent in the learning process. In fact I wouldn't be surprised if there is more demand from parents and from staff to continue using an LMS.
Submitting assignments online
More Video Conferencing!
Before schools would have a few video conferencing accounts. Mostly for out of town visitors or for interviews. Now that people are not only versed with video conferencing from children to adults, it is being used for parent conferences, for tutoring, buddy groups, virtual clubs and more.
I really think that schools and their community will appreciate future flexibility that video conferencing will offer. If a student/parent cannot be there in person, then maybe a Zoom meeting. We used this and you can read about how it was set up here. The parents at my school have showed a strong willingness to keep this as an option for all future parent conferences.
Different Assessments Types
Want to give students a 20 question quiz and all the questions are multiple choice? Sure, you can still do that but the demand for more authentic assessments has been on the rise for years and Covid has kicked it up a notch.
Even with lockdown browsers teachers cannot ensure that students are not cheating on their assessments when they take them at home. Instead, many are switching to more project based or authentic assessments where students need to analysis and come up with their own thoughts to demonstrate knowledge. Basically a task that is nearly impossible to cheat on 🙂
Also, teachers don't want to make a ton of these one-off assessments. They would like to be able to use them over and over throughout their career, so I think (hope) that we see more of this.
Online assessments (like Edulastic) will also be popular. Sure it looks like a standard test but it has so many question types that it would be easy to create a lot of open ended questions and its math support is pretty robust too.
More collaborative Tools
When students are together they can easily collaborate together. That's pretty obvious, but how do they get to practice those skills of working together. Where can they go to share ideas and to comment on others?
Padlet, Wakelet, Lino are all big and now you can add Lucid Spark to that list. These tools as well as Google Docs, Office 365 and anything were students can come together, share and work together will continue to be popular even after Covid is gone.
Device Monitoring
Whether you are for or against content filtering it is more of a concern now for schools than ever and I think once schools and their communities have a taste of that oversight I doubt many will want to go back.
Parents like the idea that they have support when it comes to the device accessing and while there should always be a discussion about how much access students should have, there will most likely always be some form of content filtering and monitoring done at the school level.
Procedures
A lot of our basic procedures have changed. I am talking about how parents pick up students at the end of the day, how perspective families take tours of our school and how we do drills.
All of these have had to be altered or completely revamped from the ground up to accommodate Covid and I have to tell you. Some of these changes are pretty good.
Take our after school pick up procedure. Before parents would park, come into the school and end up hanging out. They may walk around, visit the classroom, chat with other parents. Also, sometimes the kids would ignore their parents so they could keep playing. These things are not really problematic but if it is the end of the day and you are trying to move students out of the building this can slow the process down.
Now the parents text when they are outside, we bring their child to the car, the child enters the car and they head home. Simple and efficient.
I think we will try to hang onto that one.
So what do you think will stick around after Covid? Leave your ideas in the comments below!