This has been coming down the pipe for a long time. It has long been known that Google Chromebooks are the go-to student devices for most schools (especially if they are running Google Workspace). I wrote a two part series that you can read here and here about it back in 2018. Interesting about those articles is that there is a lot of student feedback in there which is something you don't normally see.
How did we get here?
Apple's answer was creating a low priced iPad and while they are nice to have in a learning environment, if pushed comes to shove a laptop would be better. It is just more productive. Microsoft offered the Microsoft Surface Go. The problem is that it was running full on Windows but didn't (still doesn't) seem to have the power under the hood to actually pull that off in a convincing fashion. On top of that – it's pretty pricey too.
When Microsoft made their new Edge browser on Chromium (what Chrome OS on Chromebooks is built on) many people felt that this would end up with a Microsoft Edge Chromebook like competitor. We kind of got it. This new Surface SE device runs a special version of Windows 11, so it isn't running a version of Edge that runs the whole show.
So what is it?
It's a $250 (USD) laptop that only schools can purchase to deploy to their students. Here is a picture of what it looks like.
It looks very much like a $250 Chromebook. Here are the highlights:
11.6″ display that has a resolution of 1366 x 768 (no touchscreen)
Intel Celeron N4020 or N4120 processor (like in a lot of Chromebooks)
64/128 GB of storage (something you do not see on Chromebooks at this price point)
USB-C, USB-A, headphone jack, Power adapter connection
Bluetooth
Windows SE and Microsoft Office for Education
When you purchase it you can have it auto-enrolled in your deployment program to make it very easy to get it up and running with students. This will also allow you to remotely manage it as well (push out/remove apps, extensions, bookmarks, etc.)
I've never managed Windows devices in a school, but it I would bet dollars for donuts that it is pretty similar to Apple or Chromebooks with what you can do with them (which is a lot).
Windows 11 SE
The SE probably stands for Student Edition though it doesn't say that on its website. Like Chrome OS it is a cloud operating system. For Chromebooks this means that it needs to be online in order to do most things (browse the web, open Google Docs, etc.) That is probably the case here.
Though it looks like it will have a standalone Microsoft Office Suite installed, so as long as the document is also stored on the device, students should be able to work on them.
Unlike other versions of Windows, this version has no app store and students cannot install apps of their choice. They have to be pushed out it looks like. There might be a future update where students will have access to an app store that is populated with only school approved apps (Chrome OS has this option), but it is unclear right now.
You can only have two windows open at a time side by side. Regular windows will let you have Windows all over the place. This is probably a good decision, especially with an 11.6″ screen. As expected, students cannot create other accounts on here – this is very typical.
Windows 11 SE is also pretty stripped down, so a lot of features or programs that you will find in regular Windows will be absent. This, again, is probably a good thing. It will help keep students focused and without all those other programs taking up space, hopefully Windows 11 runs a lot more efficiently.What I like?
There is a lot to like here
If you are in a school district that runs Microsoft Office for Education, then this is what you've been waiting for. This is definitely a Chromebook alternative. It's cheap, it's managed by the school or district, it gets kids connected with just the apps they need and it's repairable.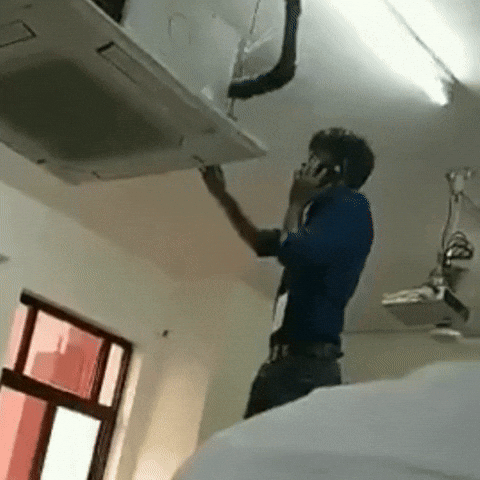 According The Verge, you should be able to easily get inside and repair screen, keyboard, battery, mother board (I am also assuming you could replace the trackpad too). This is huge for schools. It will allow them to do this repair work themselves and not have to outsource it. We've been using Chromebooks here for 4 years and we have never had to send a Chromebook out for repair. We either fix it or we replace it (the latter happens very rarely).
I like the storage options. Chromebooks at that price point you are usually getting only 32GB of storage – here you get 64. That is nice.
I also like that it is a Surface device. If you've ever used a Surface device, you know how well built they are. My Surface Book lasted me a good 5-6 years and I bequeathed it to my dear mother and so it is still going strong! I doubt these will last that long, but for 4 years – I bet they'll last that long pretty consistently.
Questions I have
I still have questions about this whole venture though. Though it is very repairable, how easy will it be to get parts? This is a Microsoft device after all so will you have to go through them to purchase these parts? Chromebooks are great – you can get parts all over the place. No screens available at Stores A, B or C? No problem, let's look at stores D, E and F. Also, since you can buy these parts from so many different vendors, the price of the parts is reasonable. You're not going to find a $200 screen replacement for a Samsung, HP, Dell or Lenovo Chromebook. Though if you can only get the parts from Microsoft, you may have to pay more. We will see.
I wonder about Windows 11 SE – how well will it run? My guess is that it will run just fine out of the box and since schools will control what is installed and what updates are pushed out, I expect this thing to run . . . fine. I don't expect it to be a blazing fast iPad but I do expect it to chug through its jobs consistently without too much of an issue.
A big question is what happens with these devices when a school is done with them? What we do with our Chromebooks is to de-provision them and then give them to the families. This means, that it is reset to factory settings, it removes all restrictions. It basically becomes another, regular old Chromebook you would buy.
With this – I don't know. I think it can only run Windows 11 SE. This means no Microsoft Store. If it is deprovisioned, does it get Windows 11 Home? That would be sweet, but if not can it be used outside of a school environment? If not, this seems like a waste – even at the $250 price point.
Conclusion
If you are not a Microsoft school, then obviously don't use this thing. I mean – why would you? If you are however – you owe it to yourself and your students to look at this as an IT option. We will know more later this year and certainly next school year when schools start deploying these bad boys in the thousands. Until then I'll keep my ear to the ground and try report back what I hear.
What do you think of the Surface SE? Leave your thoughts in the comments below!