This year the technology department decided to ditch our laptops in lieu of a an iMac. That's right we got rid of those super convenient computers that we can tuck under our arm and take nearly anywhere. So why did we do this? What was the motivation behind such a portable convenience to tie us to our desks? Well read on for the answers and leave some comments below.
Computer cycles
At our school an employee receives a new computer every four years whether they want one or not. We then take those older laptops and use them to slowly replace laptops on carts or we give them to our teaching assistants to use.
We also keep a few on hand for loaners in case someone forgets their computer or in case a speaker needs one. Overall it works pretty well and if we ever find ourself with a surplus we either donate them to local schools or within our school community.
Summer of '21
This was the time when we had to hand in our laptops and look for a replacement. We could have gone with the 13″ MacBook Air with the M1 chip, but one of my colleagues said "Why don't we get iMacs instead?" I couldn't tell if she was half joking or half serious.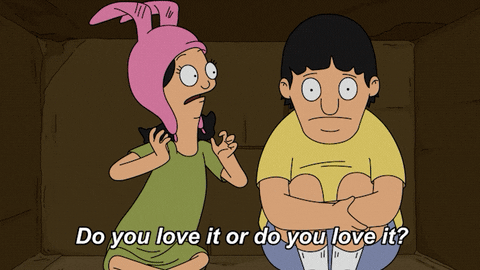 At any rate, the next few weeks as we looked around the idea grew on us as a department. Why not? What would be giving up? What would we be gaining? So we started talking seriously about switching from a laptop to a desktop. Here is how that played out.
What we gain
The most obvious gain is the screen real estate. Going from a 13″ laptop to a 24″ desktop is no small jump. I can fit two full websites side-by-side on one screen.
That is pretty great, especially when researching or working in multiple databases. This may seem like a small quality of life improvement, but it speeds up my workflow tremendously.
The next big gain is that this desktop has an ethernet port. That means I can plug into our school's LAN and have uninterrupted Internet access and the fastest speeds that our school offers. Sometimes when there are a lot of people visiting the school, the WiFi in my office can bog down a little. This fixes that problem. Also, system updates that used to take 40 minutes now are essentially 30% or more faster because the download is so much speedier. Lots to like there.
What we lose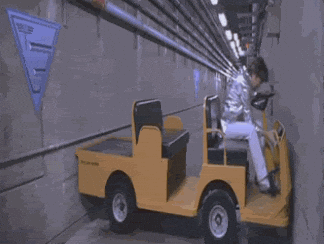 Portability – this is the obvious one. We need to meet with other teachers or staff members and having a laptop can be helpful to compare calendars, pull up agendas, open up databases or other systems. That is helpful, but worry not dear reader – we have a solution. We either use one of the older replacement MacBook Airs we have or we use our own laptop (which is what I do).
You also lose the ability to work anywhere in the school. Having a laptop means I could work in the conference room, outside in the pavilion, in a hallway. The choice was mine and having a desktop means I have to give that up. I guess I could unplug the iMac and tote it around, but realistically if I need to do that then I should have just chosen a laptop.
What's the same?
I do most serious work in my office. That is work where I am writing out strategic plans, proposals and working within various databases or systems. That work I do in my office, even with a laptop. So having the desktop doesn't change that aspect.
I am already used to toting my laptop to and from school so no big deal. Most of my work is in the cloud so there is very, very little that I can do on my desktop that I cannot do on my personal laptop. I also don't mind doing schoolwork on my personal laptop. I know there are others who like to keep their personal and professional lives as separate as possible and I do like to have that separation. You can achieve this with multiple accounts on the laptop, so there is that solution.
So far so good
It's been over three months and I have to say those gains or far outweighing the losses right now. I think we've made a good choice. I really love the larger screen. It frees up more space on my desk and I can find that I work more efficiently. I did have a monitor that I hooked up my laptop up to and I have kept it. The two 24″ screens make a very spacious digital working environment.
What do you think? If you were offered the choice of a desktop or a laptop which would you choose and why? Leave those comments below!