Normally, these are done in person and occasionally over a phone call, but 2020 is definitely not normal and now schools are looking to do these through video conferencing apps such as Zoom, Google Meet and Microsoft Teams (Skype). I don't have all the answers but I thought I would share how we are approaching this change.
Set-up
We are using Zoom. We are a G-Suite for Education school but thee basic Google Meet just did not meet our needs (read more about that here). So we will be holding all of our parent-conferences a day and a half all on Zoom.
But we still need to book the appointments and we are using the same service as last year to do that. There are many out there to chose from that will help you and most are pretty affordable as well. Just a quick Google search should get you started or you can reach out to me for some direction.
How this will work
We have two choices:
Have a separate meeting link for each meeting
Have one meeting link for all the meetings
We have opted for choice number two. We will have one meeting that lasts all day and so there is one link. Easy to get rejoin the meeting in case a parent/teacher accidentally disconnects. Also, Zoom has a "Waiting Room" that way teachers can see who is waiting and admit the parents when their time to meet arrives and remove current parents from the meeting when their time is up.
Preparation
So we know what we are using, we have appointments book  and we have a rough structure on how they will work – now what? In the past, that would be it. Teachers would pull work and prepare for their meetings themselves, but as we all know 2020 is not normal. So myself and our tech department have to do a little prep before the conferences. Here is what is on our to do list:
Gather all the teacher meeting links into a single list
Meet with each teacher to make sure Zoom is installed and up to date
Make sure teachers can log into their Zoom account
Test those links with the teacher
Make sure the teacher knows how to manage the participants
Basic troubleshooting skills
Email the procedures and list of links to the parents
Have parents make sure they have an appropriate username so teachers know who is in their waiting room
Encourage parents to download Zoom and test it out on their computer/device before the conferences start
We are also asking teachers to test on their own:
The week of the conference
The day before the conference
The day of the conference
This test should be just have a colleague join their meeting and make sure they can see and hear each other. That's it, but it is so important to do these tests. Usually any issues can be identified and then worked out ahead of time, thus leading to a smoother conference.
Troubleshooting
OK – this is tricky which is why we are doing so much prep work. The meeting time slots are 10 or 20 minutes (depending on the grade level). So think of this scenario if you will:
There's a problem and the teacher emails the tech department (this takes 30 seconds)
The tech department gets the email and starts looking into the problem (this takes 2 minutes)
Tech department starts an email or a chat (maybe even joins the meeting) (this takes 2-5 minutes) and hopefully solves the problem
If this is a 10 minute meeting then over half the meeting time!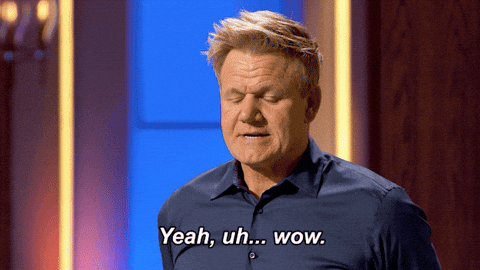 If there are issues that cannot be easily solved we are asking teachers and parents to reschedule another time. This is obviously not ideal, but consider what can go wrong.
Allow me to list the major offenders below:
The teacher's device could stop working
The teacher's network could have an issue
The parent's device could glitch out
The parent's network could have a hiccup (notice all those technical terms 🙂)
Zoom could be uncooperative
This obviously makes me a little nervous. While we are preparing the best we can, there is still elements outside of our control that need to cooperate for this to go over well.
Then there is the flip side to this. All of these conferences are online and through Zoom. These are easy to reschedule and clearly there is no pressure that it has to be face-to-face as it has been in the past. Thus making the teachers more accessible than anytime in recent years.
Gotta love technology!