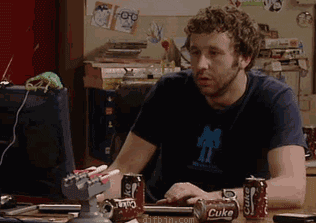 I saw this article on the Verge titled What's the best student laptop? We asked students by Monica Chin. Being I am in IT and education I am always interested in these articles and this one asks students themselves. What would students say they like? Here is a group of people who typically don't have a lot of spending power, so I was curious what they would suggest. Needless to say I was pretty disappointed.
I like The Verge and read it on a daily basis. I also like Monica Chin's laptop reviews. I find that she is thorough, makes reasonable conclusions and even if I don't always agree I can see where she is coming from. I recommend checking them out if you are looking to purchase a laptop and want some professional insights.
That being said I don't think parents or students should read this article and think they are getting good or really informed recommendations. Instead I would have them read The Verge's review of each of these devices (I am pretty sure they reviewed almost all of them). Let's take a look at the elementary school student recommendations for students. (I do not believe these are in an particular order)
Let's start with the tablets. There are two of them on this list. The Kindle Fire and the iPad are technically not laptops but I can work with it. They are both easy to use and fairly durable though I would think that the iPad is the clear winner and worth the extra money. It has more power, great battery, waaaay more app selection and if your child needs Google Classroom or any Google apps, they are in for a world of hurt with the Kindle Fire. There is no Google Play store and no Google apps are on the Kindle Fire app store (at least by default). I wouldn't recommend a Kindle Fire for educational usage right now. It would be a good choice for a device for kids to game, watch videos or read occasionally on.
Now onto the laptops. I can't really recommend any of these for elementary students. The Duet is the most appealing at $279 but that has a detachable keyboard. Anything that detaches can be lost, broken or easily damaged. We are talking about elementary students here who are learning about responsibility. If you're considering a Chromebook, then just go with a clamshell design where the laptop is already there.
The Surface Go looks good too, but that price does not include the keyboard or a stylus. When you add those two peripherals, the price jumps to almost $600. Also, the base model has only 4GB or RAM and 64 GB or storage. This is pretty unreasonable for something that is going to run you nearly $600. A little pricey for a student that age.
Then there is the Pixelbook Go. This thing is nearly two years old. In Chromebook age, that is pretty old. A new one is either coming out soon or the line is likely not going forward. This Chromebook is fantastic, but again does a second grader need a $650 device? Probably not. There are plenty of durable, decent Chromebooks out there for under $300. HP. Dell, Samsung and Lenovo all make solid models in this price point and they should last you 2-3 years. They are also easy(ish) to repair.
Middle School Students
I am a little confused. Add an iPad in here and this list could easily be for elementary students. Why are three Chromebooks (all priced under $500) on this list but the Pixelbook Go is listed for elementary students? I can't think that it is that much tougher than those three. As someone with over 20 years of middle school experience I can tell you that middle schoolers are tough on their gear and they will easily beat up a Pixelbook Go as easily as an HP Chromebook X360.
Also, all of those Chromebooks are configured with touchscreens and can probably run Android apps as well, so why not put them on the elementary list?
High School Students
I am OK with these here. I do have some questions. For example why an iPad Air and not just the iPad? Sure the Air is a little more powerful and has a better screen, but other than that they are pretty much the same device.
The biggest issue I have here is why no MacBook Air with the M1 processor? With an education discount it is actually cheaper than both the Dell XPS 13 and the Surface Laptop 4. Those are two great computers don't get me wrong, but so is the MacBook Air. The fact that it has a decent video and audio editor built in is a good bundle for budding creators. There are iPads on this list, so I cannot even think of why the MacBook was not on this list? It is a great machine and certainly should not have been omitted.
Wrapping it up
Monica does have a list for college, but it is basically solid computers at a higher price point than the high school list (still no MacBook though). She does have some sound advice in her article. She says that this list is a jumping off point for doing some research despite the title being "Best laptop for students . . ." Best seems to indicate that parents or students don't need to jump much further than this article. She also recommends that they try out the machine before purchasing it. This is a little tricky with Covid and all, but if you can get your fingers on a keyboard and/or trackpad and get a feel for what you will be working with it is worth it.
Basically, my advice is to ignore these types of lists and consult your school. If your child's school is a BYOD program they will have clear guidelines of what type of device to purchase. Also, some schools will purchase and manage the devices themselves and so a student device is what is for home. Basically check with the school. They should have recommendations of what the device should be able to do. If you're looking to get your child her/his own device for personal use, then do your own research, find out what it needs to do and what you're willing to pay and go from there.